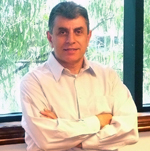 Thank you for considering The V-Group for taking care of your information technology needs. I assure you that you are making the right decision in choosing The V-Group and its "itAMPM" team as your partner in maintaining your overall I.T. infrastructure.

itAMPM is a member of The V-Group, Inc.'s Information Technology group of companies. Established in 1987, The V-Group, Inc. has been offering information technology services to small, medium and large companies. We have been working with diverse and emerging technologies for decades, and we have become proficient in what we do through experience and continuous learning. We are partners with all the key vendors in our industry like Microsoft, Intel, DELL, ACCOUNTMATE, SAGE, Sonicwall, Intermec, ZEBRA, Symbol, Cisco, AVG/Sunbelt and many others.
At The V-Group we have created a culture of continued education and learning. In an ever-changing industry, we crave the knowledge of the new, but we have strong roots in the current technologies. We believe that we can always improve, and we gladly accept any concerns and criticism from our clients. Please send us all your comments by calling us. You can also email all our team at support@thevgroup.com.