Corporate eFax
Problem: Faxing with an email client
G Technologies used: eFax Corporate
Managed Service Contract:
Senior Technician in Charge: Raymundo Manriquez

Downtime: None
Data Loss: None
Cost Labor: 5-10 minute per computer to set up eFax messenger.

Problem: Creating secure connection from main office to a branch office.
Technologies used: SonicWALL TZ190 wireless device and SonicWALL TZ150
Managed Service Contract:
Senior Technician in Charge: Raymundo Manriquez

Downtime: None
Data Loss: None
Disaster Recovery Cost Labor: $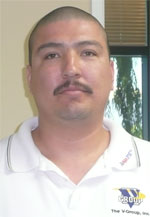 No more faxing the old fashioned way? There is a new solution to faxing. Fax to and from your computer anytime, anywhere. The 100% paper free solution. No more standing in front of the fax machine waiting for it to connect to the other party or standing in line watching the person at the fax machine fumble through all the faxes looking for their fax. Faxes will come straight into your own private mailbox on your computer. Never worry about confidential information sitting in the fax machine or loosing sensitive faxes. Your new solution is called eFax, which allows you to fax by email. eFax has many solutions depending on your business needs. We will take a look at one business that incorporated the eFax Corporate Solution.
Senior Technician in charge
Ray Manriquez
ray@thevgroup.com
With the eFax Corporate Solution, we purchased ten local fax phone numbers from eFax. All of these fax phone numbers are managed through a web site where administrators can login and make changes when needed. With each fax number we decided who would be assigned to receive faxes for that number. We were able to set up fax numbers for individuals as well as have a fax number set up for a group of individuals. An example of the group fax line, is the fax line we set up for the Sales department. When a fax is sent to the Sales department fax line, all employees who work in Sales will receive the fax in their email inbox. This alone, benifited the business because that saved them valuable time. We also set up management with their own line which was crucial because they recieve confiidential faxes. They did not hav to worry about who would see the fax when it came in to the fax machine. eFax works seamlessly with Microsoft Office, so users are able to open up and preview their faxes from Outlook which the company already had the users set up with. Users are now able to save their eFax documents as a PDF and choose to apply changes to the document with Adobe Acrobat or any other PDF writer software. Once they are done making changes to their pdf, they can now print it to eFax Messenger, which we installed on all desktops, and fax it back or forward it to whomever they wanted.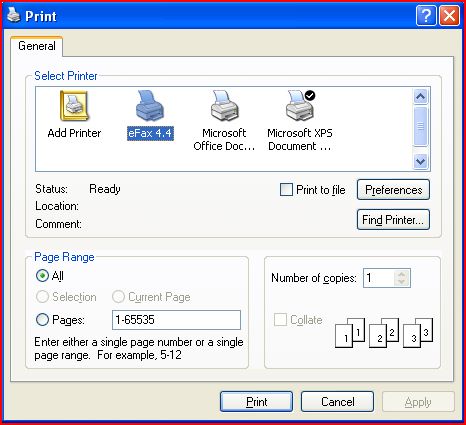 eFax Corporate solution also came with eFax Messenger software, which helps users create and send custom faxes. With eFax Messenger, sending a fax is very simple. Employees could start sending faxes straight from a PDF file, Word document, Excel document, or eFax Messenger. From inside of Word or Excel, all they have to do is print to eFax printer, which is installed with eFax Messenger, and it will automatically convert their document to a document with an efx extension.
Their document will then show up in the eFax Messenger software where they can begin to fax it to multiple fax numbers, include a cover sheet and attach additional documents if needed. With the eFax Corporate solution their business is saving valuable time and money. With the daily faxing that this company does, the eFax solution has impoved production dramatically.