Email Security / Web Defense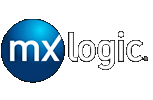 Stop email and Web threats easily, effectively
The V-Group can help you to protect your business against a wide range of email and Web threats – from spam and viruses to spyware and fraudulent phishing attacks – with fully-managed online security solutions powered by MX Logic. With convenient online ordering, you can easily put the MX Logic® Email Defense Service and the MX LogicSM Web Defense Service to work for your business.
Convenient month-to-month contract terms
No hardware or software to integrate
Rapid service activation in as little as one business day
Easy administration through an intuitive Web-based administrative portal
Flexibility and scalability so the services can grow with your needs
Put advanced online security to work for your business today – order now!
The Email Defense Service provides comprehensive, layered protection against a wide range of email-borne threats. This award-winning service blocks over 99% of spam, and provides effective zero-hour protection against viruses and worms.
Advanced Spam Blocking
Virus and Worm Scanning
Content and Attachment Filtering
Fraud Protection
Email Attack Protection
Outbound Message Filtering
Sophisticated Quarantine Management
Around-the-clock Monitoring and protection
MX Logic® Fail Safe Disaster Recovery Service
The Web Defense Service is an easy-to-use Web security solution that effectively blocks quickly-evolving Web threats, including spyware, viruses and phishing attacks, while enabling greater control over unauthorized Web surfing by employees.
Spyware Blocking
Anti-virus Defense
Anti-Phishing Protection
Advanced URL Filtering
Safe Search Security
Group policies management
IP- and user-level authentication
Real-time threat, content, and Internet usage reports