Management Overview
Services offered and covered by itAM/PM™ Managed Service contracts

Our itAM/PM, like any good Asset Management or Preventative Maintenance solution, consists of several parts that, without getting to the details, can easily become overwhelming. We have prepared a list of these parts that make our products. Not all services are covered under all service plans. Bronze - Basic [Full Security]Silver - Advanced [Bronze + Paid monitoring]Gold - Premium [Silver + Fixed contract]Platinum - Total Care [Gold + Hardware]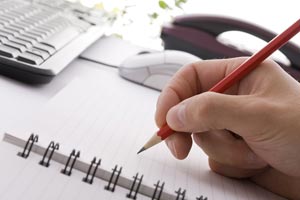 Item#

itAM/PM Item

Description, explanation or purpose of item

V-Group's Solution (product or service)

1.

System Updates – OS, Office and Anti-Viral/Spyware

In order to keep any programs on your computer running smoothly and security, it is critical to constantly maintain your core programs, such as the Windows operating system itself, Microsoft Office and Anti-Virus software. To do this yourself would consume valuable time from both you and your employees.

We will set and monitor a tool to ensure that these three core items are receiving the required attention.

2.

AVG -
Anti-Virus

Everyone knows the importance of strong Anti-Virus software watching over your shoulder and preventing malicious programs from harming your computer and files.

Included in your plan is award winning AVG Anti-Virus software without any additional costs for upgrades, updates or renewals; like other software.

3.

Temporary Internet File Deletion

Although your systems normally function without many hiccups, it is a good idea to delete temporary and temporary internet files every so often. Doing this allows for, better security when on the internet, and better performance in general on your computer.

As with everything else we offer in this package, we will configure your office systems to do a routine cleansing of sorts to remove these unnecessary files.

4.

Asset Management

As with most assets, all businesses should have a fairly current list of all their assets for insurance and financial purposes. Equally as important as making a list is updating and maintaining said list.

The very first thing we do for you in itAM/PM is to produce this list, which will include serial numbers, software licenses and quantities. We will also update it quarterly.

5.

Error Log Monitoring

Just like the human body computers, networks, servers and especially software can get very complicated. Also like the human body early detection is ideal, but not always possible. With our new tools, we are as more informed of errors in your technology environment than having a technician at your location inspecting the system.

Our overall solution really starts here with the event logging we do. Without constantly reading the Windows Event Log, we could not begin to offer most of these other solutions. Events are powerful alerts that are created by the system when certain thresholds are exhausted – such things as disk space could completely stop all printing functionality, e-mail, sharing or saving of files and more.

6.

Security Log Monitoring

Unlike events which need to be monitored, the security log is arguably more critical because if the system has time to setup and event for an error it usually means it is still functioning to some degree or can fixed. When a security event is created it could be something as catastrophic as a hacker who has compromised the network and could start deleting files, reading financial information or using your server in secret to send out junk mail. With prompt notification an intruder can easily be locked out before they create any havoc.

Our Security monitors screen for many different entries in the log, but are precisely configured to help catch a thief so to speak. Although we monitor all alerts closely, we have special priority for security alerts for obvious reasons. We sleep better at night knowing this and we are sure you will too.

7.

Server Backup Monitoring

In certain circles of the IT industry, the following is said about backups, "if the file wasn't restored at some point, then it was never backed up". When it comes to backups, most people don't test tape to ensure that the file was actually backed up successfully. The backup software might report a successful backup, but the tape could get damaged, lost, and corrupt or some other problem could arise.

We will monitor your backup solution closely and react to any errors or alerts, such as tape full or paused or queue and monthly restore testing to ensure you can recover from a backup when you most need it. Although we will be vigilant of your backup and its status, we highly recommend our [i]BDR solution. In over 20 years of supporting systems, the BDR is the best backup of any I've ever seen or used. You can find more information on our partner portal at http://www.itampm.com/backupservices-howitworks.htm





Or feel free to contact us to discuss its powerful Pros and very few shortcomings.

8.

SNMP Device Monitoring

SNMP is particular type of computer communication language used by a variety of electronics. You might find SNMP on anything from a server to internet routers, switches, firewalls, printers and more.

We will configure certain mission critical electronics in your office with SNMP monitors to try and be more responsive to your network's pulse. For example, a simple SNMP Trap on your business internet router could forewarn of slow or poor internet connections. We could also use it determine if a shared printer is functioning correctly before you get in the office. Don't be surprised if we start calling you and asking if your server is working correctly.

9.

System Agents

In order to make all of these items GO, it is necessary to install and configure our desktop and server agents. These agents which run in the background and use up little or no system resources make all the difference in our effectiveness to support you.

We will install our special brand of system agents on your desktops and servers to begin performing all of the functions within itAM/PM™.

10.

Executive Reporting

Executive Reports are designed to keep the company's
non-technical decision makers informed of all potentially hazardous or consequential changes. These reports are easy to read and follow, but offer details on all systems for future considerations.

In order to ensure that we are doing our job, each month when you receive our monthly invoice you will also receive executive summaries which will outline any critical issues, resource misuse – such as unauthorized software installations or system modifications.

11.

Online Account Access

We feel that all of our MSP customers should have an easy to use web portal to view their account balances, open/pending/closed trouble tickets, print copies of invoices and make payments online with a credit card if need be.

Only MSP clients will have the ability to handle routine account functions and manage Technical Support Requests online 24/7.

12.

External Vulnerability Testing

From time-to-time, you may wish to perform a test on your network to determine any security holes or concerns.

The V-Group offers EVP (External Vulnerability Tests) to all clients, normally $400 per site; however MSP clients receive this same service for only $200.

13.

Worry Free Support

There are so many benefits to a good MSP as we have already outlined. We find that the most common reason small businesses pursue managed support is to leverage their costs associated with technology and employee assistance and training.

The V-Group will proudly stand behind our MSP offered here with a guarantee of unlimited support for all 'Break-Fix' issues. [ii]'Break-Fix' is defined as those items and support requests limited to networks, servers, computers, printers, connections, software and how to's that were available or present prior to the first of each month. In other words, all [iii]Moves/Adds/Changes are not covered. If it is breaks, produces an error, slows down, causes business interruptions, requires maintenance or updates it is covered. It is important to note that an "[iv]UPDATE" is different from an "[v]UPGRADE". Example, if you use Microsoft Outlook 2003 Professional, you can download UPDATES from the Microsoft website to enhance security or fix a problem. However, if you wish to go from Microsoft Outlook 2003 to Microsoft Office 2007, you will incur billable time for the duration of the work. If that installation is unsuccessful or has a problem thereafter, we will cover the service at no additional charge.

14.

Reduced Rate

We at the V-Group feel that the biggest underlying benefit our MSP is to sustain your network and make it affordable so that you can use your savings wisely in other areas of your business.

The V-Group has committed to dramatically reducing our billing rate for Moves/Adds/Changes - as mentioned earlier these types of requests are not covered under the maintenance. MSP clients will be discounted from $110/hr down to $75/hr for all Moves/Adds/Changes

15.

Priority Service over non-MSP clients

With our MSP service you are not only paying for predictability and consistency, you are paying for better customer service and that is what you will get as an MSP client.

Although we do not anticipate every call for support from your office to be a crisis, it will be good to know that we will surely handle your call with the priority it deserves as an MSP client.